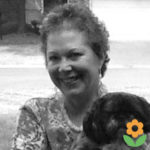 Sandy Hirsch
| CureTalks
Sandy Hirsch of Charlotte, NC was diagnosed with Multiple Myeloma in August of 2009. Sandy and her husband, David, started a myeloma support group in 2010, the first in Charlotte.
Related Talks
Myeloma survivor and author Pat Killingsworth discusses long-term effects of myeloma therapy with Gary Petersen and Sandy Hirsch in the CureTalks Live On-Air…

On CureTalk's first On-Air Myeloma Support Group Meeting the group leaders discuss "Balancing The Needs Of Patient and Caregiver."

On this show noted myeloma advocate and survivors Pat Killingsworth, Gary Petersen, Nick van Dyk, and Sandy Hirsch answer questions related to myeloma.